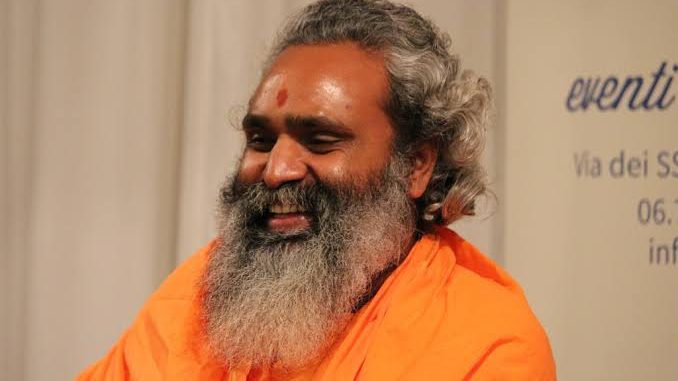 Swami Ananda Saraswati of Yoga Vidya Gurukalam, Uttarkashi has made a request to the honourable Prime Minister of India, Shri Narendra Modi ji. Swamiji has made this request in the video where he talked about Immigrant workers.
Swamiji has appreciated and given his salutations to our Prime Minister Modiji. Swamiji added that, during this tough times of Covid-19 lockdown, the way our PM has executed and the way he is functioning is really appreciated. Swamiji has made a request to our Prime Minister Modiji regarding the immigrant workers travelling from one state to another state.
Swamiji suggested that, before workers move to their own state during lockdown period let there be a self declaration to the government that where they were currently working under, which company / organisation or to an individual person , what was their role and salary. Swamiji also requested to look into the daily workers whether their salary has been fully paid or they have arrears in their salary and whether their food and stay has been taken care. If all these categories are fulfilled, then these workers need not go back to their state.
Swamiji highlights that, if everybody starts travelling to their native state from their current residence, then both the state's economy will fall down. This will have a cascading effect on economy of our country. Swamiji mentions that according to statistics, if workers travel to their native state, 40 % to 50% of those workers will not be likely to return back to their current job. This may lead to labour shortage and the economic momentum may go down. Foreseeing these events, Swamiji requested to take necessary action immediately to prevent this fall down and ensure the safety and well being of the workers.
Swamiji concluded his message with his sincere thanks to Prime Minister Narendra Modiji.