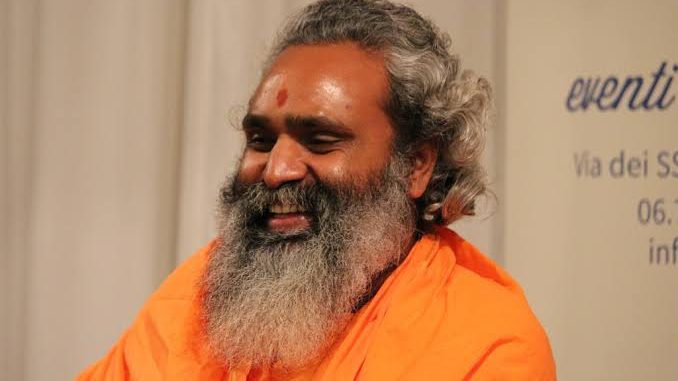 This article is based on the information available in the Vidya Vahini official website.
The effect of Covid-19 has severely impacted all the areas across the globe. Even the most developed countries are suffering and not able to manage and serve the ones in need. The pandemic has hit India as well and the remote villages and communities are the worst affected. Yoga Vidya Ashram located in Uttarkashi has understood the effects well in advance and has did it's part of contribution in a much early phase of the lock-down. The impact of this lock-down would be very severe to the people that depends on daily wages for their lively-hood and government can not fight this battle alone.
Swami Ananda Saraswati of Yoga Vidya Gurukulam has travelled and very sincerely followed the quarantine rules. As soon as the quarantine period is over, Swamiji has personally went to the Uttarkashi District Headquarters and handed over the donation for the well being of the community.
On 3rd April 2020, Swamiji has handed over a cheque of 1,00,000/- Rupees to District Magistrate of Uttarkashi Dr. Ashish Chautan at Uttarkashi District Headquarters. Honourable MLA of Gantori Sri Gopal Rawatji, Honourable Chairman of Uttarkashi , Municipality Sri Ramesh Semwalji, Sri Rammohan Rawat and others were present during this event.
Inspired by this donation, people from Europe that are associated with Yoga Vidya Gurukulam has contributed to a donation campaign to donate to communities in Himalayas, India. If you wish to contribute to this campaign, you can contribute to the campaign below.
The funds will be managed by the no profit organization Yoga Vidya Onlus, founded by the Master Swami Ananda Saraswati, the Yoga Vidya International Group and Visvamitra Committee.
If you wish to donate to Yoga Vidya Ashram, please donate here.