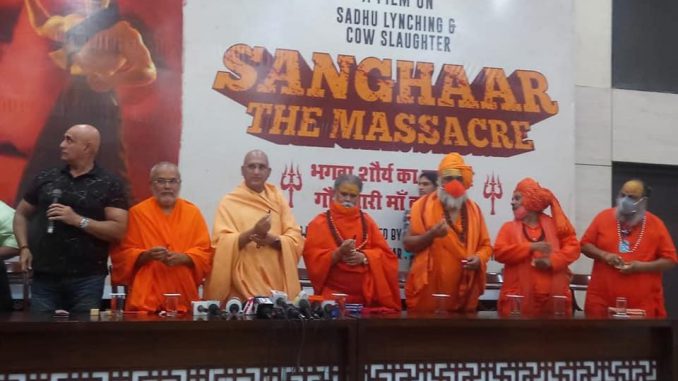 The Bollywood industry influenced by 'Khans' has become more vocal on Social and Political issues in recent years. However, the industry chose to maintain deafening silence on the brutal killings of Hindu Sadhus at Palghar in Maharashtra. Film artist Puneet Issar decided to make a movie on the mob lynching of Palghar Sadhus. His son Siddhant is also part of the movie. The audio launch of the movie happened recently at Delhi.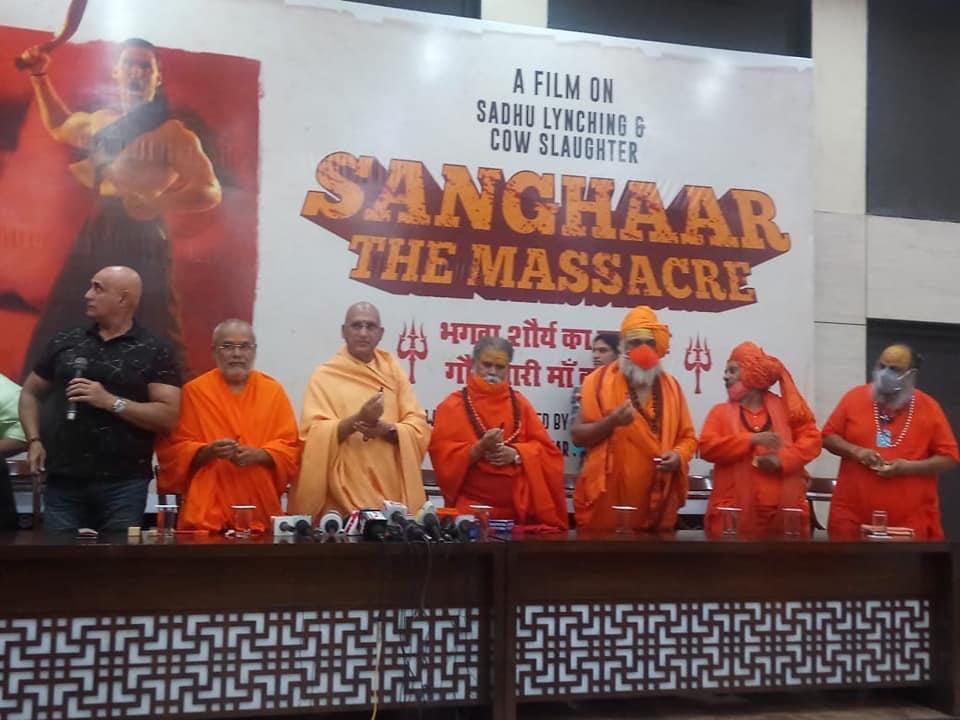 Acharya Adhweshanand Giri, Akhara Parishad President Swami Narendranand Giri, Hari Giri ji Paramathanand Saraswati from the Akhara Parishad and former Delhi MP Mahesh Giri were present on the stage during the film's audio launch. The sadhus of the Akhara Council said, "Hope, the Palghar conspiracy will be exposed through the film and the sadhus will get justice".
According to actor Siddhant Issar, the issues of majority Hindus are suppressed in Bollywood, because Hindus are very much Liberal and do not want to raise any issues about them which would raise Communalism. After the heinous incident of Palghar, he felt that not only the reality of this incident should be revealed but also the lifestyle of sadhus should be revealed to the world.
On this occasion, former BJP MP Mahesh Giri said that the films made in Bollywood portray a bad image of Hindu Gods and Goddesses and it is necessary to change this trend. He also raised the issue of the Nikita murder case and said there is a huge conspiracy across the country in which Hindu girls are targeted. "Strict action must be taken", said the former BJP MP.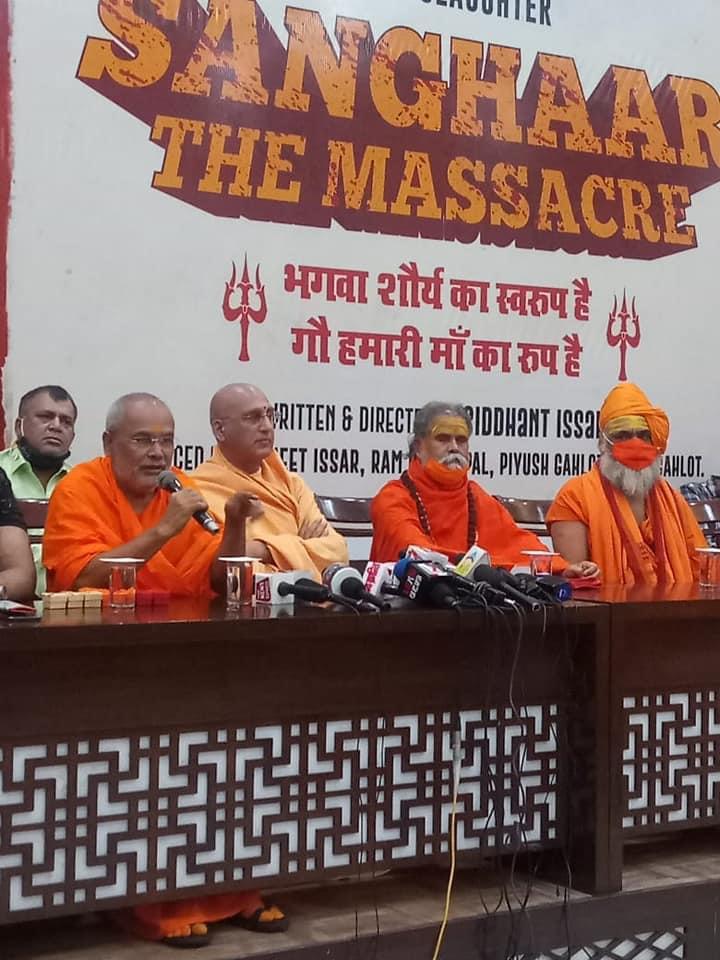 Siddhant said that if there is a film or television series produced on the issue related to minorities, then financial help is available not only from the Muslim countries but also from Europe. But when it comes to the issue related to the majority population of the country i.e. Hindus, then that kind of cooperation is not available.
In the film, along with the mob lynching of sadhus and the world associated with saints, the situation of increasing cow slaughter in the country is also filmed. According to Puneet Issar, the movie will be released in the next few months.
You can listen to the title track of the movie, "Sanghaar – The Massacre"
Based on Partial inputs from Zee Hindi