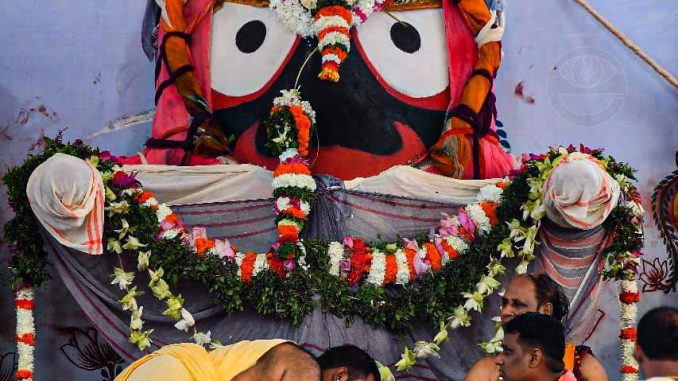 Odisha : The most awaited festival for lakhs of Hindu devotees of Odisha, Snana Purnima or Devasnana purnima commences at Puri. The snanam to the three deities – Lord Jagannath, Lord Balarama and Devi Subhadra is being done in a ritualistic way today as the day is believed to be the birthday of Lord Jagannath.
The purnima (full moon day) of the month jyeshta is the auspicious day when Lord Jagannath is born. After the grand snana rituals, alankara will be done to Lord Jagannath, Lord Balarama and Devi Subhadra and devotees will be allowed for darshan.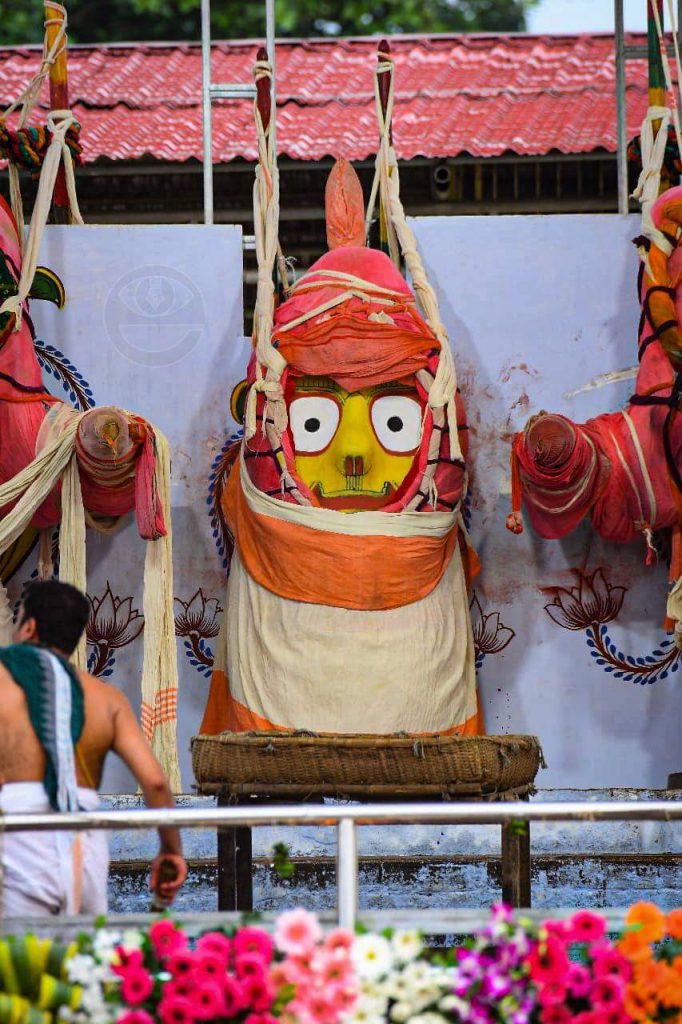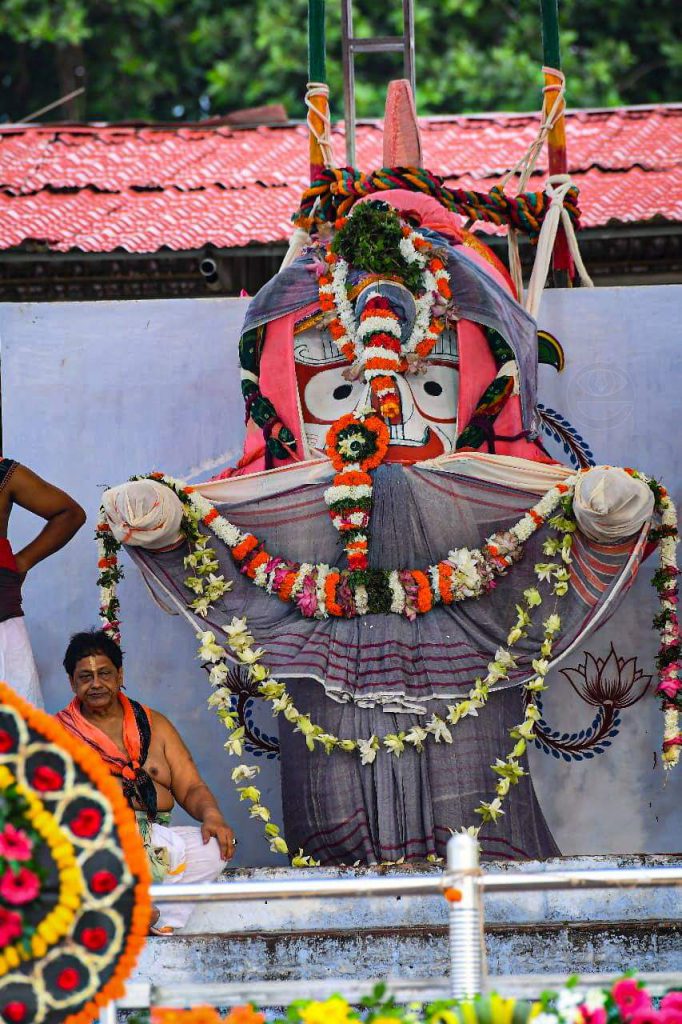 Later in night, the deities will be taken to the Anusara Graham, the dark room and deities will spend 15 days there. Puri Rata Yatra will be held at July 18th, 2020.
It is probably for the first time in the history of Shreemandir that the devotees of Lord Jagannath missed out on watching the annual Snana Purnima rituals as it is being held without the devotees due to the lockdown imposed to contain the spread of coronavirus.
Tight security is imposed at Puri with Two commandants, six ASPs, 16 DSPs, and 44 Inspectors been deployed in Puri.
The Snana Yatra is being telecast live on Sidharth TV, OTV, DD Odia, Naxatra News, Kalinga TV etc. If you are watching online, watch it on DD Odisha's Youtube Channel https://www.youtube.com/watch?v=KqFaAtpRLso
(Based on partial inputs from Times Now and India Today)