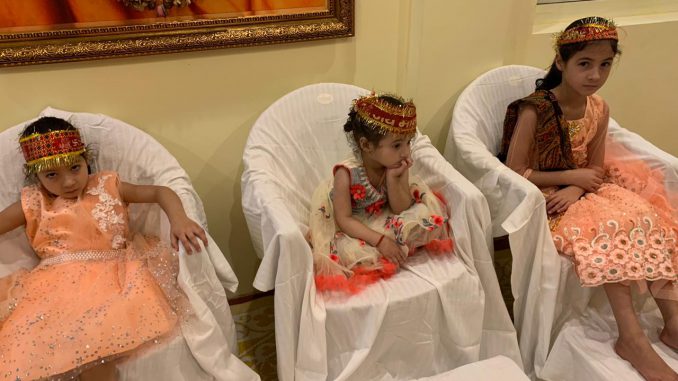 Kanya Pooja or Kumari Pooja is a significant ritual performed during Navaratri or Dussehra. Kumaris (Girl Children) are invited and worshipped as the form of Goddess. The ritual involves doing Pada Pooja for the kumaris, doing Archana and offering new dress with Neiveidhyam.
This year Kumari Pooja was performed at Yoga Vidya Gurukulam in Uttarkashi on 25th Oct 2020 by Swami Ananda Saraswati, marking the auspicious ceremony of Vijayadasami.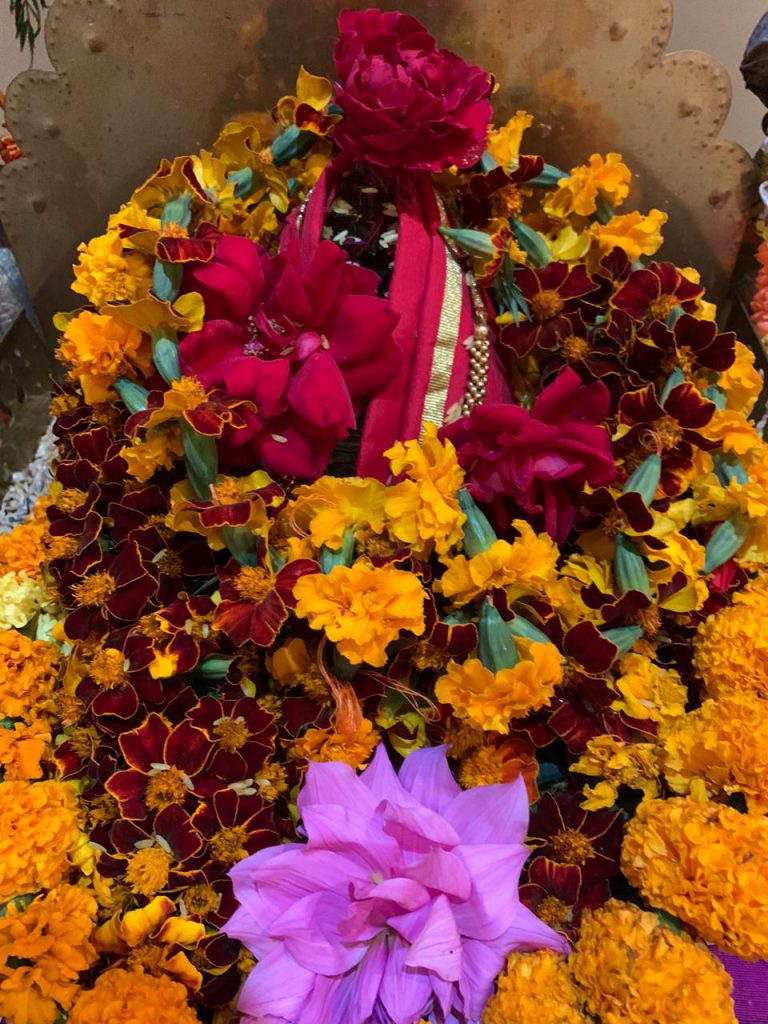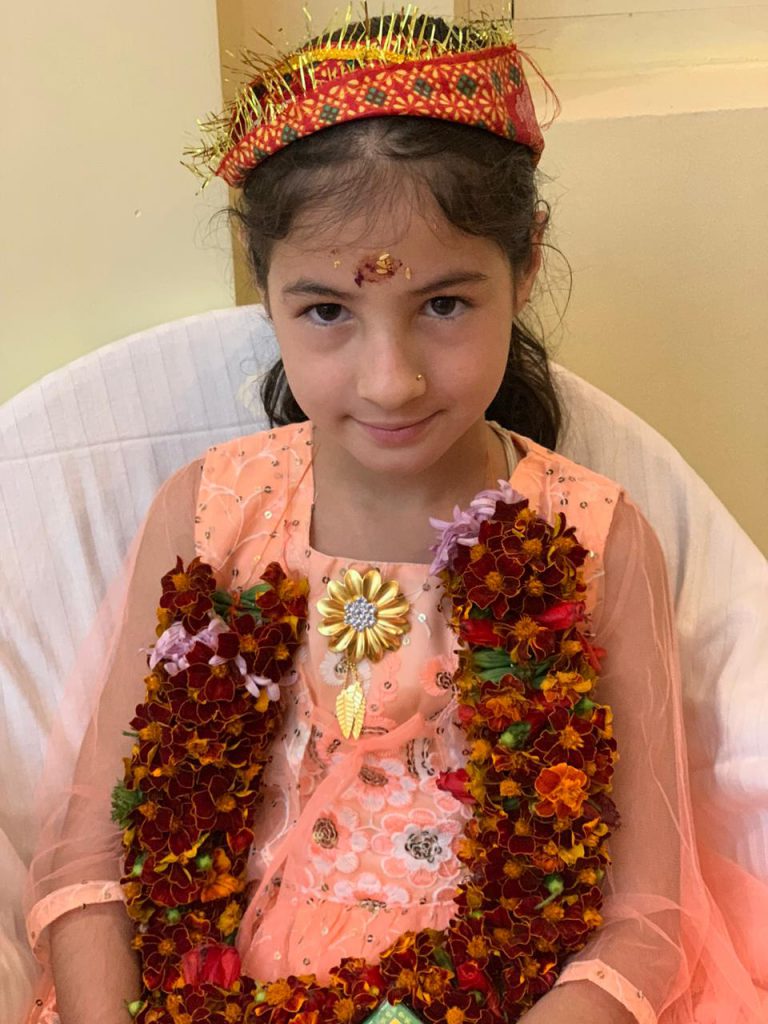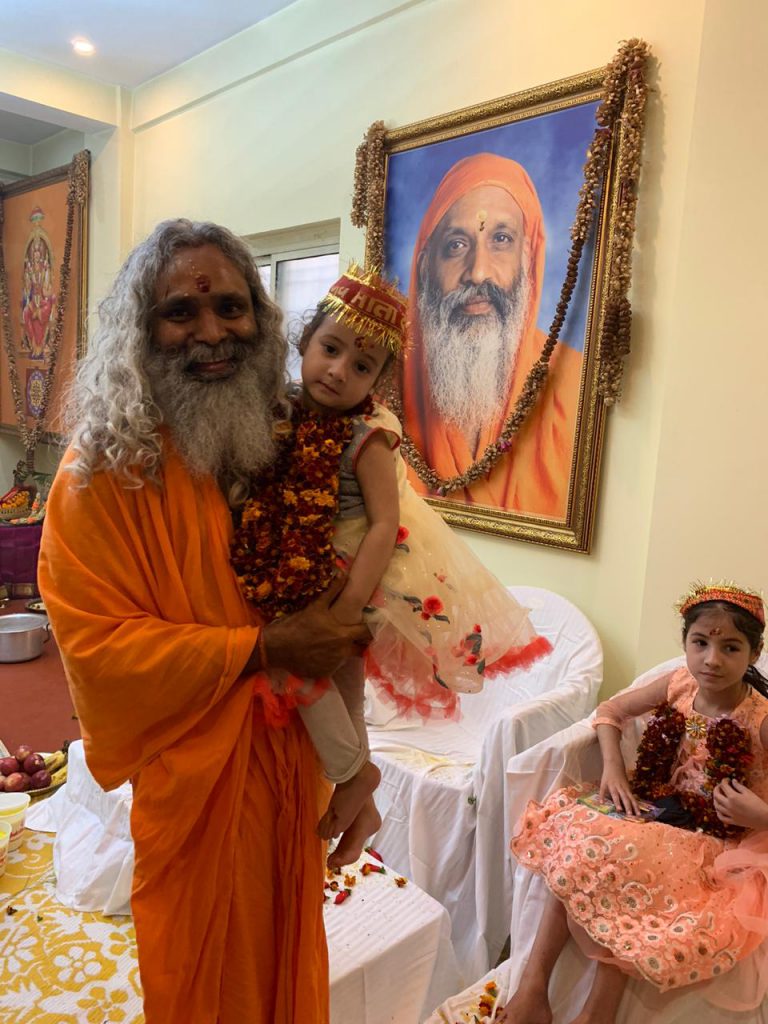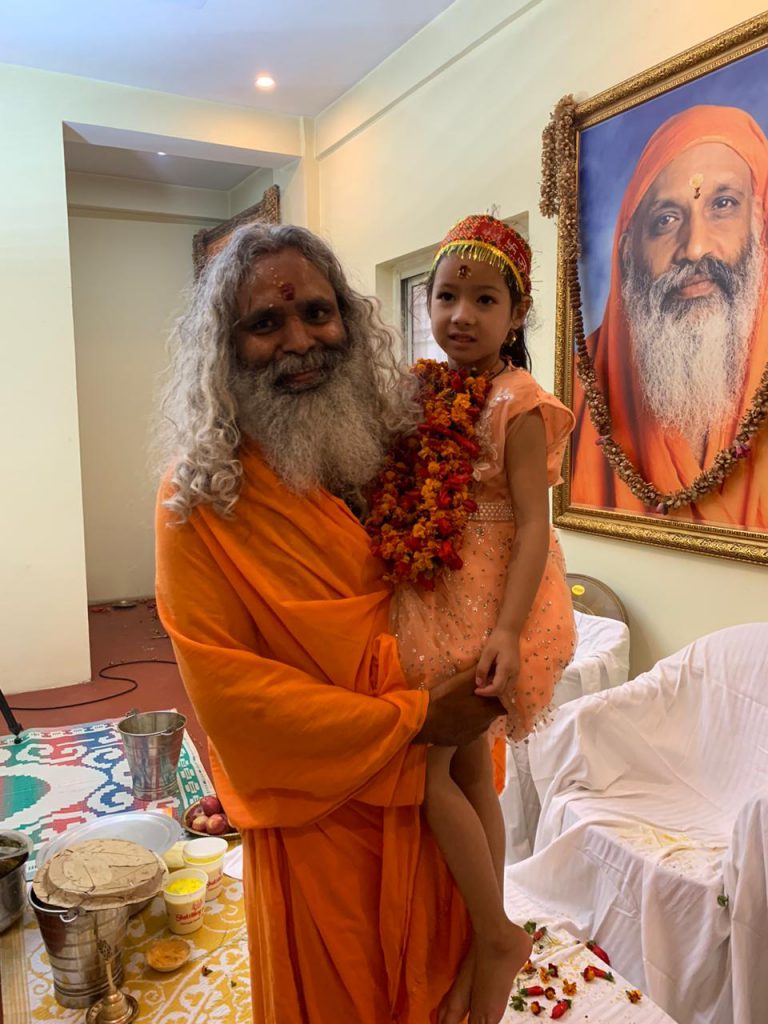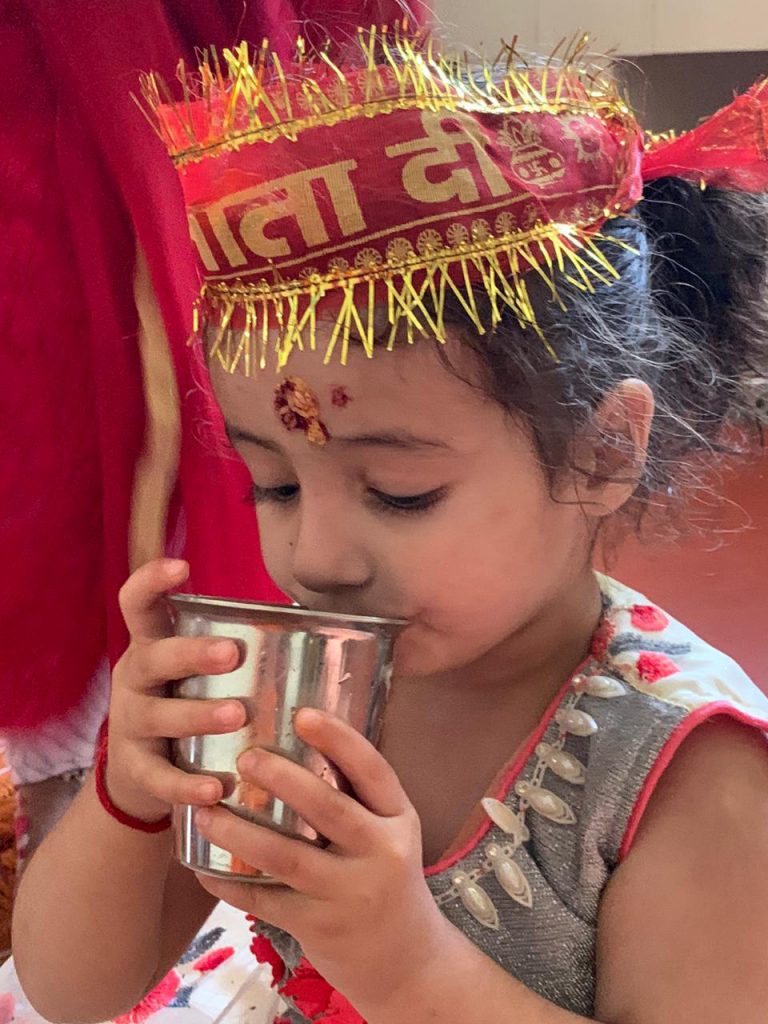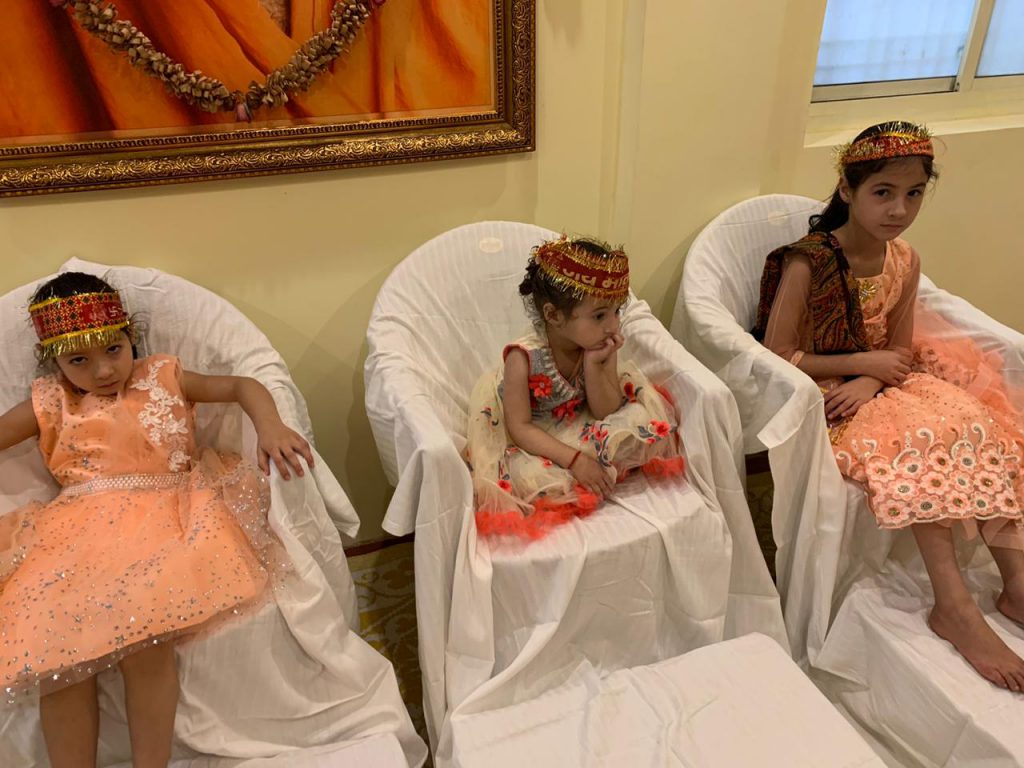 The Navaratri vrtham and rituals happened for all nine days, concluded with the Kumari Pooja in Yoga Vidya Gurukulam.