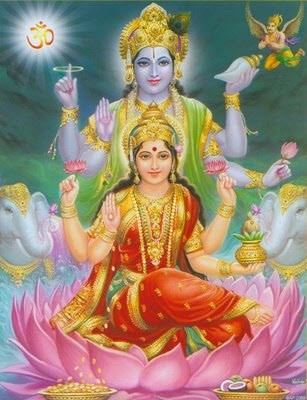 What is Varalakshmi Vratham?
Varalakshmi Puja or Varalakshmi Vratham is an important ritual observed by married women for the welfare of their families. The vratam will be performed on the Friday before the Full Moon Day or the Poornima day in Sravana masam (month). It is believed that worship of Goddess Lakshmi will bring health, wealth and prosperity. Vara means boon. Needless to say, performing puja (in the form of a Vratam) to Goddess Varalakshmi will bring in boons.
History of Varalakshmi Vrata
Once there was a Brahmin woman who lived in the Kingdom of Magadha. Her name was Charumathi. She lived in a small village of Kundina. She lived there with her husband. She was devoted to her family to a great extent. Goddess Lakshmi was impressed by her devotion and appeared in her dream one night. She asked Charumathi to worship Varalakshmi and seek blessings to fulfill all of her wishes. Varalaxmi is another form of Goddess Lakshmi, the consort of Lord Vishnu. Goddess Laxmi is the Goddess of wealth. The Goddess prescribed her to fast on Friday of the month Shravan, preceding the full Moon night.
Charumathi narrated her dream to her family and everyone encouraged her to perform the Pooja. Many other women in the village also joined her in Pooja. They performed the Pooja with utmost devotion and heart.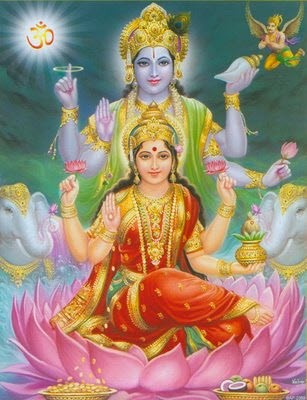 What to do?
A bronze or silver pot is selected and is cleaned thoroughly and is smeared with sandalwood paste. The kalasham pot is filled with raw rice or water, coins, a single whole lime, five different kinds of leaves, and beetle nut. The items used to fill the kalasham vary from region to region and includes turmeric, comb, mirror, small black bangles and black beads. The kalasham up to the neck is sometimes covered with a cloth and mango leaves are placed on the mouth of the kalasham. Finally, a coconut smeared with turmeric is used to close the mouth of the kalasham. To this coconut, an image of Goddess Lakshmi is fixed or the image of Lakshmi is drawn using turmeric powder. Now the kalasham symbolically represents Goddess Lakshmi.
The kalasham is usually placed on a bed of rice. First Lord Ganesha is worshipped. Then begins the Varalakshmi Puja. The puja consists of singing slokas dedicated to Goddess Lakshmi like the Lakshmi Sahasranamam. Arati is performed on the kalasham. Different types of sweets are offered. Some people offer pongal. In some areas women tie yellow thread on their hands.
Thamboolam – betel leaf, areca nut and slaked lime – is offered to women in the locality and in the evening an arati is offered.
The next day, that is on Saturday, after taking a bath the kalasham is dismantled and the water in the kalasham is sprinkled in the house. If rice is used then it is mixed with rice in the house.