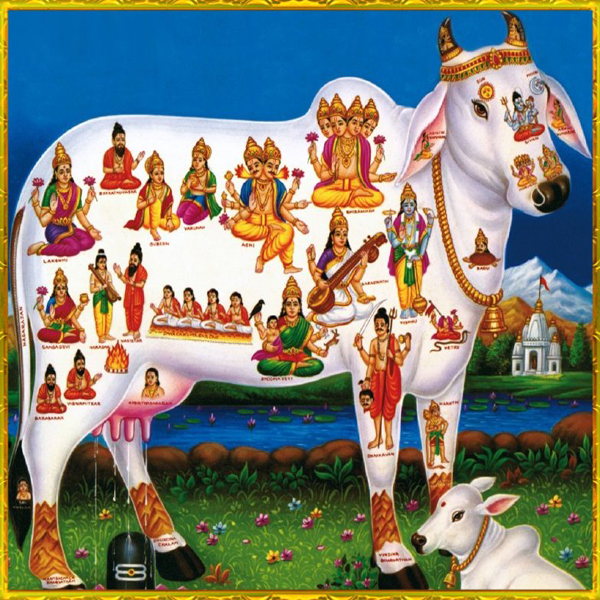 The word "Gho" means cow in Sanskrit. Thus "Gho Pooja" means worship of the cow. Cow is worshipped as ultimate mother and it is believed that millions of gods, goddess, sages, rivers are residing in cow.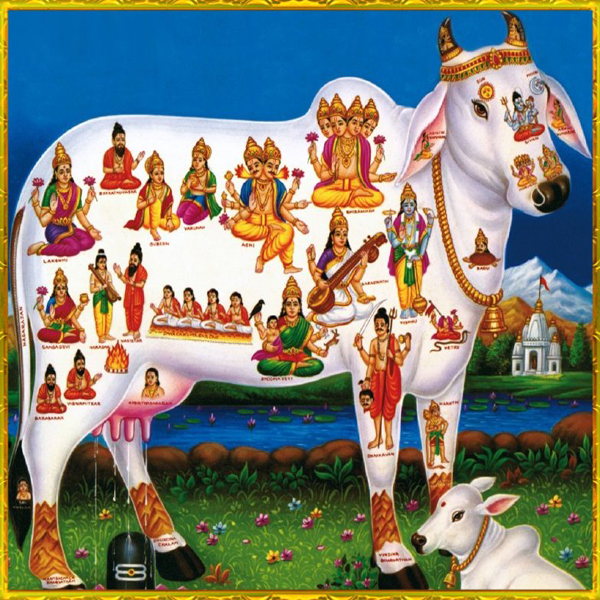 Gods and Goddess residing in cow:
At the base of horns resides Lord Brahma and Lorn Vishnu
In the tip resides holy water and Ganga.
In the forehead resides Lord Shiva
In the middle of forehead resides Goddess Uma
In the nose resides Lord Ganapathy
In the tip resides Lord Muruga
In the heart resides Lord Yama
At the hind part of the cow resides Goddess Lakshmi
In the hair resides the sages Muni